Fudge Lovers: Every Day is Valentine's Day at Oh Fudge Marla!
Having Trouble Deciding Which Fudge Flavors to Try?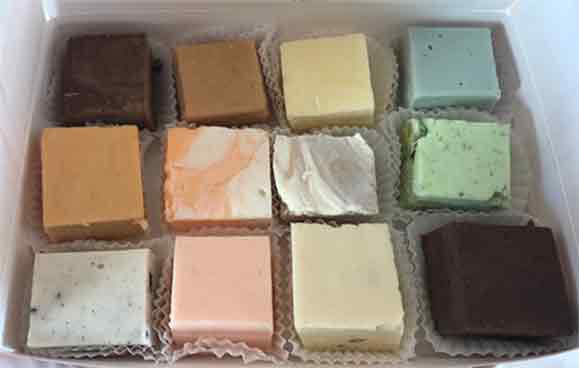 This is the place to start!
Order a 1 lb. "VARIETY BOX" and receive an additional 1/2 lb. FREE!
Perfect for the
Chocolate
Connoisseur
Ideal for the
Fudge
Fancier
Oh Fudge Marla!
Delivers to
Your Doorstep
Treat Yourself to
All That is
Delicious
Treat Your
Friends and Clients,
Too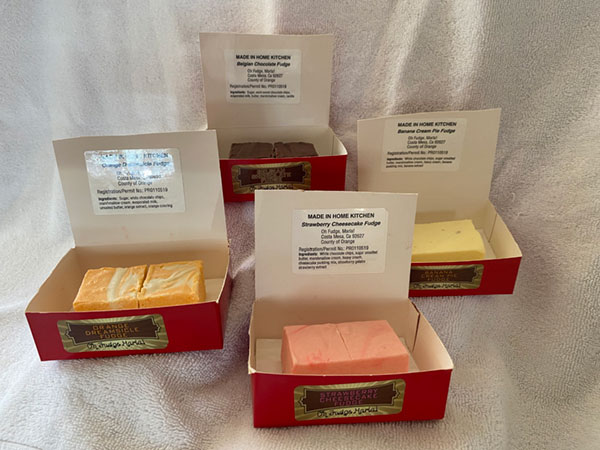 MIX AND MATCH!
Four box minimum on this order.

"We are extremely happy with both the taste and quality of this amazing fudge. It is the real deal. You can taste love in each bite."
Jn J.

"
Marla was very gracious.

"
"We just had a gala and featured a beautiful display provided by Oh Fudge Marla. It was a great hit!"
Paul M.

"Marla's fudge is really the best fudge I've ever had. The flavors are spot on and don't seem to be overly sweet like tourist fudge."
Brian C.

"God bless Marla's fudge!!"
"Y U M M Y!  Takes me back to my favorite childhood memories! Everyone loves it! Keep up the sweet work Marla."
Lisa P.
Marla, this is where teasers for your most recent blogs will be positioned.
MONDAY – SATURDAY
8:00am – 5:00pm
Personal Consultation Appointments Available
If you live in Orange County, we deliver for free! Use the coupon code
ohfudgemarla
when checking out.
(Minimum 1 lb. orders only)
Don't be shy. Let us know if you have any questions!